"I can't thank the kids enough for
helping with my groceries. It was a
lifeline after my surgery!"
The Mitzvah Corps is made up
of a group of dedicated youth volunteers
who have given over
1,326 hours of service through "Mitzvah Missions" which assist the home-bound and under-served members in our community. Children learn the thrill of selfless giving, while the members of the community impart a lifetime of learning and wisdom to their young friends. Missions include grocery shopping, yard clean-ups, Chai Point holiday connections, game nights, Matzah baking, computer assistance, and one-on-one time. Some of the Mitzvah Corps' larger projects included a Chanukah toy drive in partnership with the Milwaukee
Admirals in which 15 cases of toys were collected for victims of Hurricane Sandy and a collection drive in which over 200 pounds of food were distributed to families in need.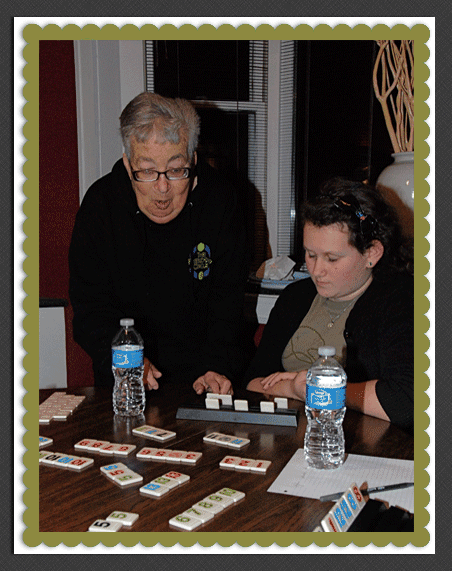 "I LOVE my time with Mrs. Lieber.
She has taught me things like maj and
always makes me feel special." 
Once a month, the Mitzvah Corps meets for a quick dinner, are "briefed" on their mission, and then "deployed" to there next stop, while under the supervision of adult volunteers. Attendees have a great time during the mission and meeting the individuals they are helping. 
Other times, there are tasks that can't be put off. When the Mitzvah Corps discovers a daunting task that can't get done because of immobility, or the like, the Mitzvah Corps springs into action. Like when two dozen energetic kids showed up on a front lawn ready to rake, weed, prune and cut,  leaving order - and relief - in their wake.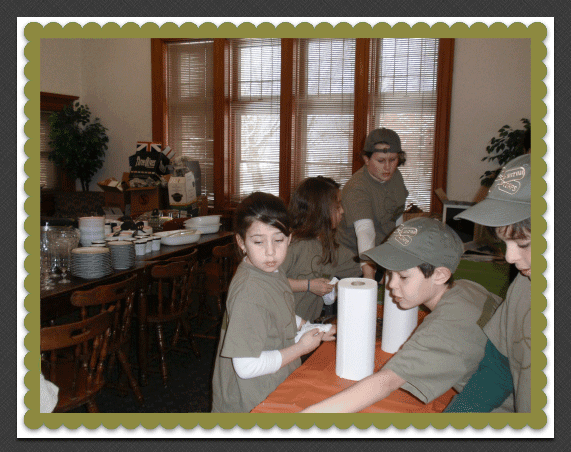 "Having the Mitzvah Corps assist with our kitchen koshering was wonderful. It made the day go so much faster, and it was a learning experience for all of us."
Nothing nourishes the soul like a fresh, hot meal with extra helpings of love and care.

Prior to the holidays, children canvass the
community in pre-arranged Home Visits, bringing
their youthfulness, good cheer and holiday packages to families in the greater Milwaukee area. Some of these missions even have the volunteers 
sharpen their kitchen skills and then home-deliver their culinary masterpieces, presenting them to thankful community members.

During another Mitzvah Corps favorite kids learn things they never dreamed of! Even during
game night has volunteers learning new things. After all, it's bound to happen when they spend 90 minutes with a friend who's been around for a while.
It's not all work and no play for our Mitzvah Corps volunteers.  Special outings and events occur throughout the year to reward their efforts and give them a chance to "hang out" as a great big group! 
 "Mitzvah Corps teaches my children to look beyond themselves...to use their talents
and gifts to help pothers." ~ A Mitzvah Corps Parent